Welcome to week #17 of the "Linkin with my ladies" Thursday Hop!
This week is the last week to save 25% off all ad space!
Sponsor Dysfunction Junction by purchasing ad space and get priority seating at every hop! See sponsorship page for details.
Use promo Code: "Frenzy" at checkout to receive 25% off any ad space!
Meet This Weeks Featured Blogger:
Jen from "Jen Loves Life"!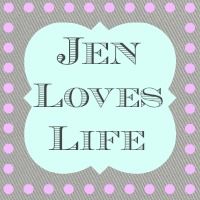 Join Jen and her family as the travel across the country! Visit Jen at
I
Bloglovin!
we encourage you to link up your Bloglovin URL in the Linky tool below our regular linky today. PLEASE LINK UP YOUR BLOGLOVIN URL. Use your blog's URL to link up in our regular linky. You can participate in both!
On to the hop!

[pinit]
Here are the rules:
1. Follow your Host and Co-hosts
2. If you would grab our hop button from the sidebar and display it on your blog we would truly appreciate it!
3. Tweet this hop!
4. If you're new, leave a comment so we can follow you back!
5. Follow those who are kind enough to follow you
Meet our Lovely MAY Co-host team!
Some of the Best Things in Life are Mistakes
Now booking Co-hosts for July! If you are interested in Co-hosting for the month of July, email us and let us know!
dysfunctionjunctiondaily@gmail.com
If you love our hops, you can always add our linky to your blog!
Click here to get the inlinkz code: get the InLinkz code