Valentine's Day Etsy Gift Ideas from Sew Creative
This post and the photos within it may contain Amazon or other affiliate links. If you purchase something through the link, I may receive a small commission at no extra charge to you.
Valentine's day is just around the corner my friend! Do you know what you are giving your loved ones? I adore giving handmade Valentine's Day gifts. If you don't have time to make them yourself, here are a few of my favorites from Etsy.
The hubs and I have one of these Custom Heart Tree Print Pillows from Cozy Blue. I bought it for him on our 5th wedding anniversary and then realized after I ordered it that the 5th anniversary is the wood anniversary so it was kind of the perfect fit.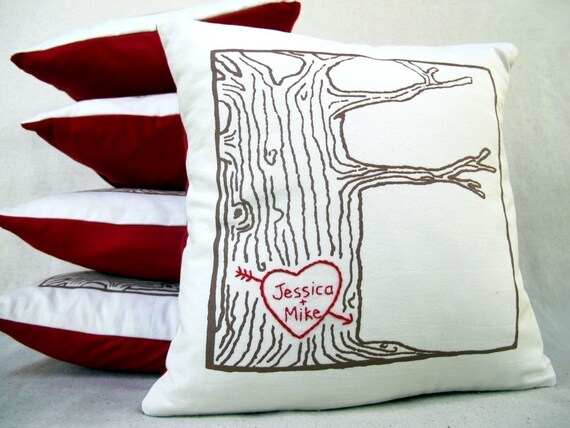 I love these custom fingerprint rings from Rock My World Inc. This one is meant to be a wedding band with your and your spouse's fingerprints but you also could substitute your children's. Available with or without hearts.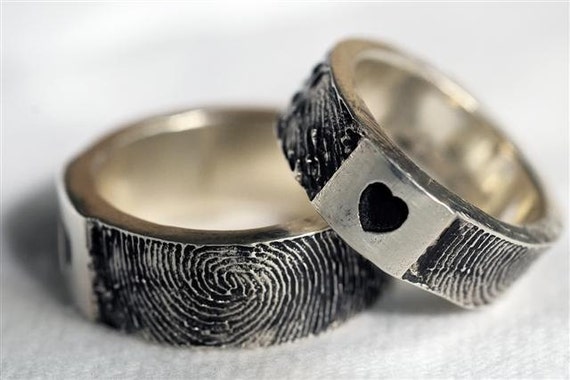 I just love this Penguins In Love Shirt from Friendly Oak Print Shop. It's one of those shirts I would buy for the hubs and then end up stealing for myself.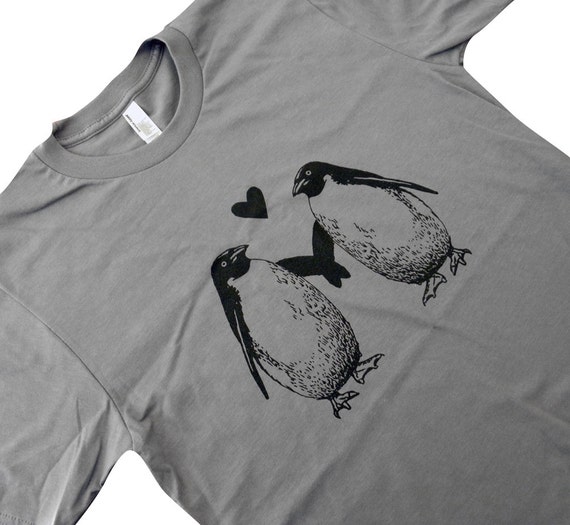 While we are on the subject of birds… I really need a new iphone case and how cute is this Love Birds iPhone Case from Studio Cicada? You can personalize it with initials of your choosing. Hint, hint, honey!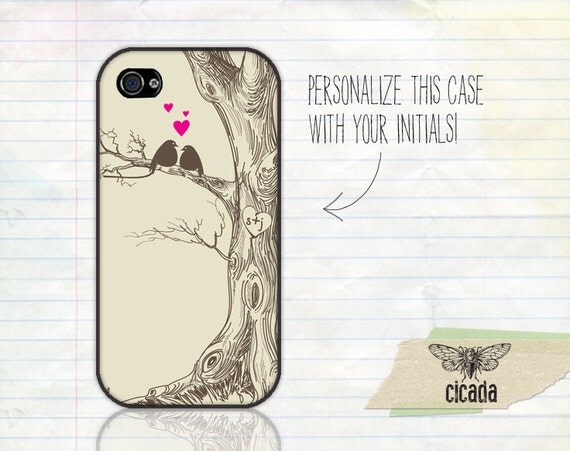 The hubs is a bit Doctor Who obsessed. I just know these Valentine Cards would make his day. The Tardis Valentine is from Fierce Mally and the Infatuate Dalek Valentine is from Auto Geography.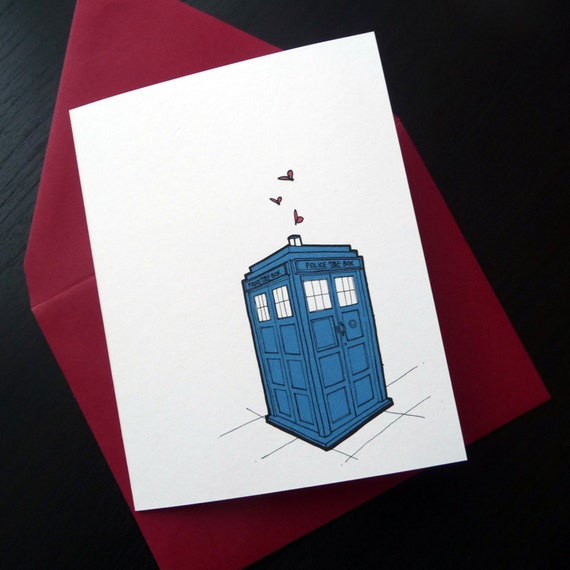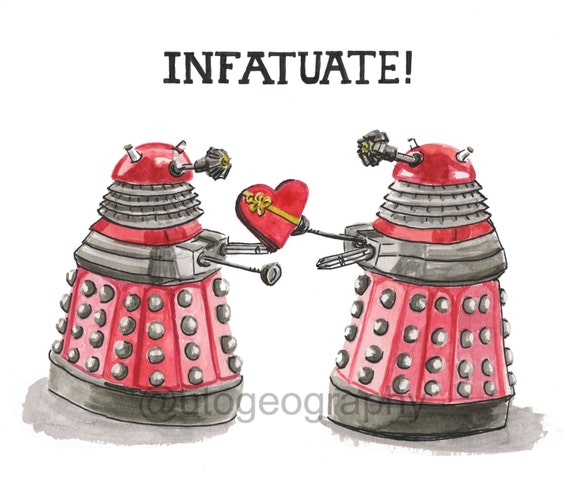 Bean and I love making the ASL sign for I Love You to each other across a crowded room. This ASL I Love You Cookie Cutter from Kitchen Crafts would not only be perfect for cookies but also playdough play!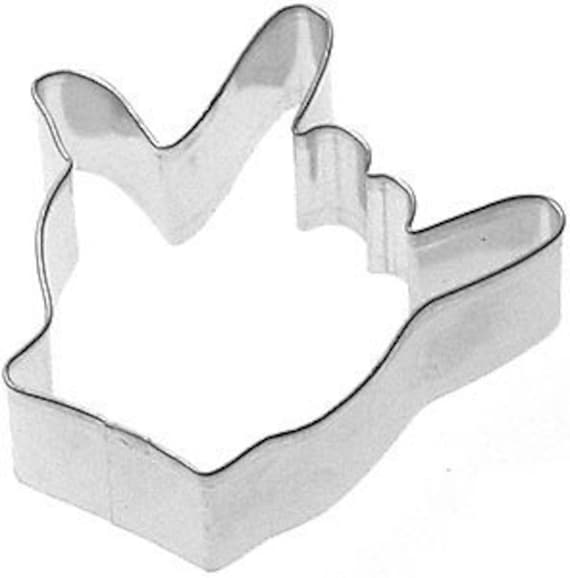 You have to keep your lips soft for all of the Valentine's Day smooching you'll be doing. The lip balms from Long Winter Soap Company will do just the trick. Flavors like Unicorn Farts, Strawberry Jam and Hot Cocoa are fun for the whole family. I'm excited to try out this Yeti Breath flavor. What does Yeti's Breath taste like you ask? Why yellow snow of course! Lemon Coconut Snowcones!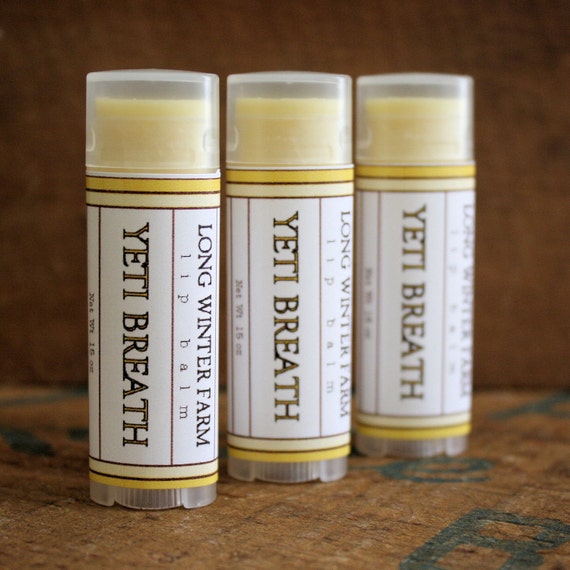 Bean loves imaginative play. These Wooden Conversation Hearts from eLeMeNOP Kids would make a great addition to the play food in her play kitchen.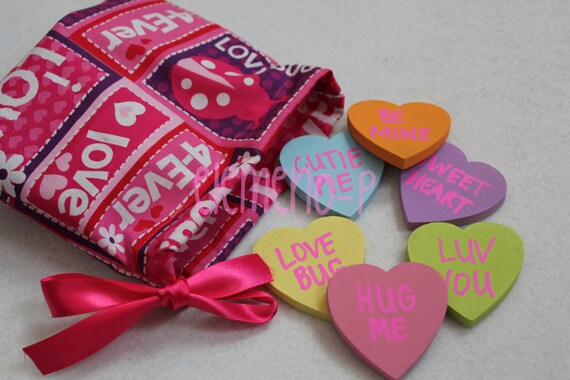 Turtle is teething and recently has been gnawing on our dining room table every time we turn our backs. I think he would like one of these Natural Wood Heart Shaped Rattles from Smiling Tree Toys to gnaw on instead.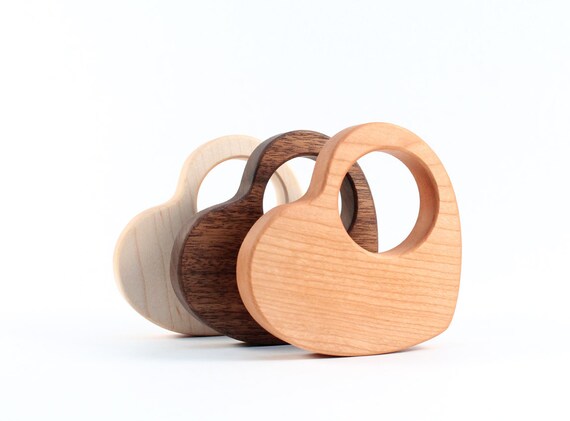 I think it is really important to remember all of the reasons why you love your spouse and your children. Writing a reason why you love different family members each day on this Dry Erase I Love You Because… Frame from Born To Party would remind you to count your blessings.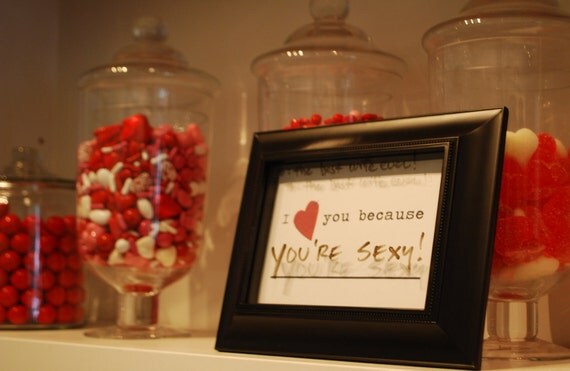 And to close our Valentine's Day collection I'm going to leave you with this image from my own shop Lilikoi Lane, not because I think that a Lilikoi Lane shirt makes the perfect Valentine's Day gift 😉 but because I think these Lilikoi Lane models make the cutest little Valentine's Day pair.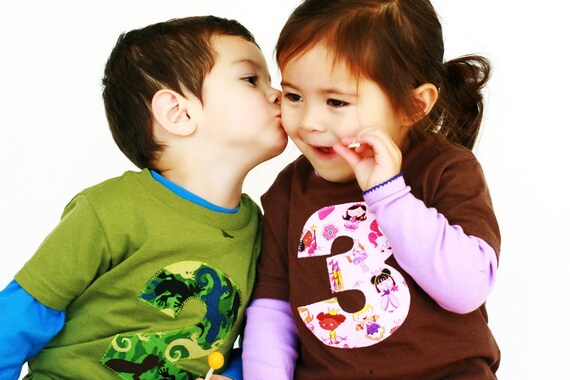 Happy Valentine's Day friends! Do you give your loved ones Valentine's Day gifts or are things pretty low key at your house on V Day?