Weekly Inspiration- Valentine's Day Themed Printables
This post and the photos within it may contain Amazon or other affiliate links. If you purchase something through the link, I may receive a small commission at no extra charge to you.
Hello friends! Valentine's Day is almost here! Only two more sleeps as Bean would say. We had Family Day yesterday which is a new statutory holiday in Vancouver. The Hubs had to work, but that means that he has Valentine's Day off. I'm sure we will have a great Family Valentine's Day on Thursday.
I decided that I needed one last Valentine's Day themed Weekly Inspiration post for the year. So today's Weekly Inspiration is a collection of Valentine's Day Themed Printables. For more of our favorite printables and other pin worthy fun visit Sew Creative on Pinterest.
Here are a few of my favorite Valentine's Day Printables.
I just love this free Super Hero themed Valentine's Day Printable from The Rockin Boys Club. I have no doubt that when Turtle is old enough to give Valentine's Day cards that this is exactly what The Hubs would select for him to give. Prints to 8X10 which is perfect for framing.
The first time that I heard Ho Hey from The Lumineers I was at a play date with Bean and Turtle and all of the kids and moms decided to have an impromptu dance party. Our lovely hostess put on this song and her little boy sang along. Every time I hear the sweet lyrics it brings me right back to that magical day of mamas dancing with their babes. I think this I Belong To You printable from Boo and Lou Designs is simply charming.
How sweet would it be to surprise your loved one on Valentine's Day morning with their favorite hot beverage in a cup with this Je Taime Coffee Cup Wrapper? The free printable is from Eat Drink Chic.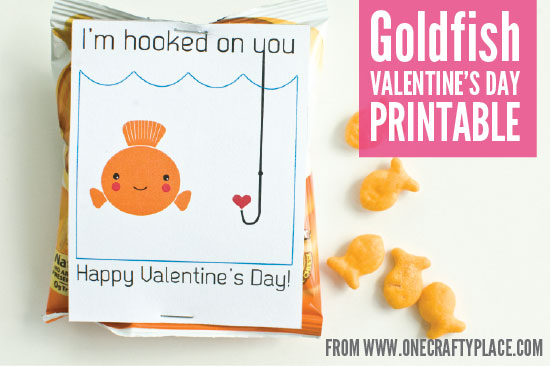 Bean is a goldfish cracker fiend, so this free I'm Hooked On You goldfish cracker Valentine's Day printable from One Crafty Place would be right up her alley.
Looking for a Valentine's Day activity for your kiddos? I love this free Valentine's Day Themed Mad Lib from My Sister's Suitcase.
Who doesn't have a Doctor Who fan in their life? Rachelle Abellar created these Doctor Who Themed printable Valentine's and is selling them for "Donate What You Want". They are definitely worth checking out for any Doctor Who Fans!
Sarah Jane is one of my ABSOLUTE FAVORITE fabric designers. I'm redoing Bean's bedroom in her Out To Sea collection. I just about flipped when I saw that Sarah Jane had created this Elephant and Bunny Valentine's Day printable. Use code VALENTINE20 to receive 20% off until Valentine's Day.
I have so many other Valentine's Day printables that I would love to share with you, but Turtle is crying, the dog is whining for his walk and the dishwasher has yet to be unloaded… so back to real life! Make sure to check out my Printables board on Pinterest for more fabulous printables.
Happy Valentine's Day!