Use your Cricut Explore or Cricut Maker to make a gorgeous DIY Christmas Word Art Canvas Sign! Filled with all the words that make Christmas so special, this handmade Christmas decor will brighten any home! Made with a canvas you can find at the dollar store. This craft project would make a great inexpensive handmade Christmas Gift!
My most favorite holiday of the year is just 2 months away and I'm all about getting a jump start on prepping for the holidays. Last year my friend Tracy and I made a bunch of handmade gifts together to give out as Christmas presents and we've been sticking with the same tradition this year. We canned pickles and hot pepper jelly over the summer which we are going to put in baskets with other handmade gifts. The two of us recently made a trip to the dollar store together where we loaded up the cart full of supplies that we could use to make handmade Christmas gifts, plus some goodies for our own homes. I love visiting different dollar stores looking for craft supplies and always come out with great items that I can customize to make 100% my own.
This past trip one of the things that we added to our baskets were 16 inch by 20 inch canvases. I've been wanting to use my Cricut to create a stencilled sign for quite awhile. With Christmas just around the corner it seemed like the perfect time to cross another craft project off my bucket list!
With canvases in hand Tracy and I sat down at my computer to start brainstorming what we wanted on our signs. We decided to start by searching for Christmas images in Cricut Design Space. As a Cricut Access member I have access to over 30,000 Cricut cut ready premium images. When I searched "Christmas" there were 3566 results! Tracy and I looked through all of the images creating a short list of our favorites, but both of us were instantly in love with this Cricut Word Art image as soon as we saw it.
If you aren't already a member of Cricut Access I HIGHLY suggest signing up. It's $9.99 a month and includes access to 400 fonts, over 30,000 images, plus gives you discounts on everything that you buy from Cricut (find the full details here). The Word Art cartridge that this Christmas Word Art file is a part of has 50 fabulous cut files. Here are a few of them:
We both wanted a bit more of a winter feel to our canvas than just the Christmas words so we added a few snowflakes to the bottom to "winter things up". 😉
We both are so happy with how our finished signs turned out and they were such a fun "girlfriends craft night" project to make!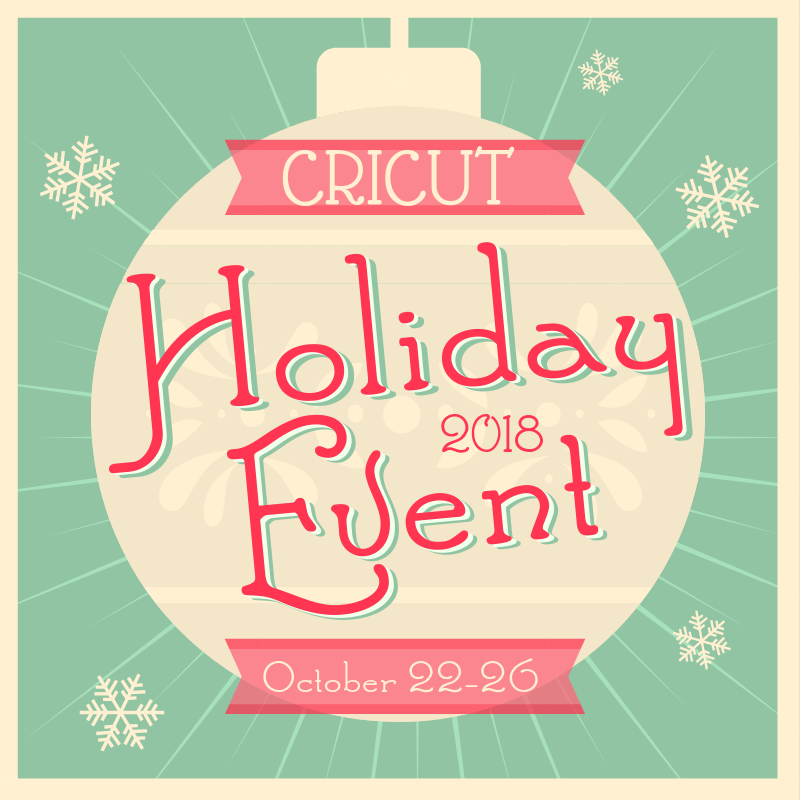 Speaking of crafting with friends… I virtually got together with a few of my blogger besties and we all created fun holiday crafts using our Cricuts! Make sure you check out the bottom of this post to see all of the fun projects that everyone made.
Read on for full instructions on how to make our DIY Christmas Word Art Canvas Sign project.
---

DIY Christmas Word Art Canvas Sign

---
Materials
-Paint
-Foam brushes (I love buying a bulk pack like this)
–Cricut Maker or Cricut Explore (prefer shopping on Amazon? Find the Cricut Maker here and the Cricut Explore here)
–Regular Grip Cutting Mat (in 12×24 inch size)
–Christmas Word Art Cut File With Snowflakes
-Optional: Spray adhesive, brayer tool, pen the color of your bottom layer of paint
Directions:
Step 1: Paint your canvas the color that you want your words to appear. I used gold spray paint for this step. Set aside to dry.
Step 2: Log into Cricut Design Space and then open the Christmas Word Art Cut File. Place vinyl on your cutting mat, load into machine and cut.
Step 3: Weed your vinyl leaving the words on the vinyl backing and weeding away everything that surrounds the words.
Step 4: Apply transfer tape to your vinyl word art. Rub all over the transfer tape using a brayer tool or scraper tool to make sure that the vinyl attaches to the transfer tape. Peel vinyl off of paper backing. I find this is easiest to do by peeling back an inch or two of the transfer tape backing, lining it up at the top of your vinyl and then slowly peeling back the transfer tape backing as you lay it over your vinyl.
Optional: Getting the vinyl to stick to your canvas will be the most challenging and time consuming part of this project. Spraying a bit of spray adhesive to your canvas before laying the vinyl on it can help.
Step 5: Figure out the positioning of where you want for your vinyl to be on the canvas and then lay your transfer tape down on the canvas. Flip your canvas over and use your braying tool or scraper tool to really push the vinyl onto the canvas. Remove the transfer tape leaving behind your design. As noted above, this was the most challenging part of this project. In many parts we had to go one letter at a time, cutting away the transfer tape as we went.
Step 6: Make sure your vinyl is stuck down well onto the canvas and then carefully cover your canvas in the color of paint that you want surrounding your letter (in my case red). I used a dabbing motion with my foam brush on each of the letters to make sure that the vinyl didn't slide letting paint underneath. Leave to dry. Optional: Add a second coat of paint once the first layer has dried.
Step 7: Once your paint has dried, use your wedding tool to remove the vinyl from your canvas leaving behind your beautiful word art.
I got this cutie to help with this step. 🙂
You can see below that there were a couple of small areas where my paint had gotten under the vinyl so I used my weeding tool to gently scrape away the most of the red paint and then used a gold paint pen to do small touch ups.
Voila! You have a beautiful sign that's perfect for holiday decorating!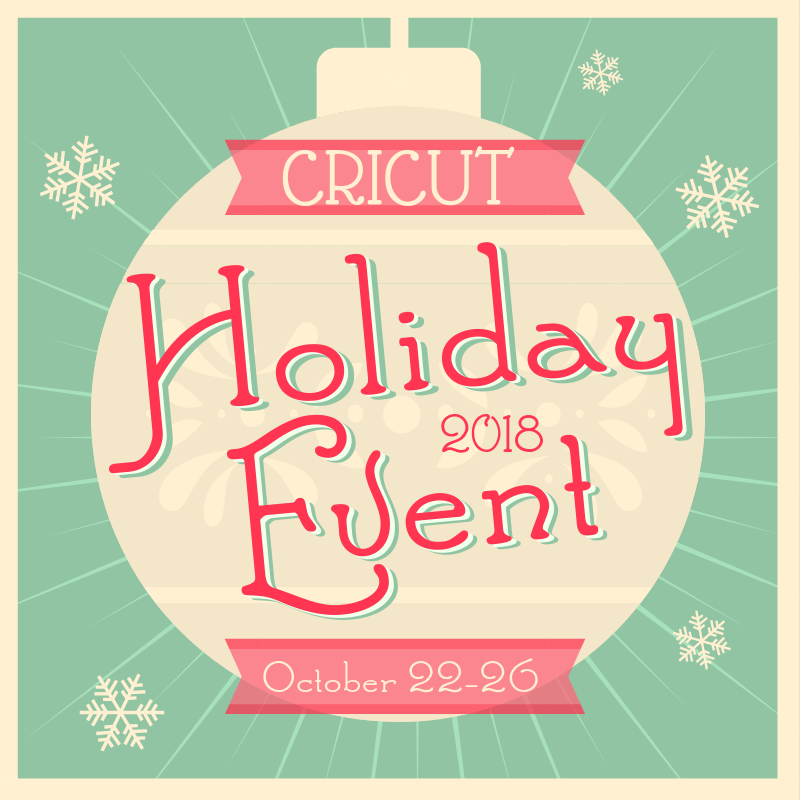 Ready to see what my favorite blogger besties made? Make sure to visit each of these awesome blogs to check out all of the fun projects and grab all of the cut files! Check back each day because new projects will be added all week!
---

Tell me… Do you ever make handmade decorations for the holidays? Could you see yourself using this technique to create other decor for your home?

---
Like this post? We'd love for you to pin it for later!
Make sure you check out our other Cricut Projects here.