Sometimes I wish that this whole site was all Cricut projects! There are just so many fun things to do on a Cricut machine! Do you have one? Make sure you read to the end of this post because we're giving away a bunch of great Cricut craft supplies! A few weeks ago I found out that Cricut was doing a blogger challenge. They sent out a box of Cricut goodies and we had to use something in the box to make a Cricut craft.
Now you know me, I'm OBSESSED with making t-shirt designs with my Cricut, and when I saw a roll of gorgeous Gold Glitter Iron-On I was tempted to do just that, but I decided to step out of my comfort zone and to design something using one of the materials in the box that I've never used before– Faux Leather!
I'm constantly amazed by the things that my Cricut can do. Sometimes I forget just how powerful this little machine is. I often look at the cut dial and see that it can cut paper, vinyl, iron-on, cardstock, fabric and poster board… but I usually forget all of the AMAZING materials it can cut under the "custom" section of the dial! I did a quick count, and if my counting skills are any good, there are 73 different materials listed under the custom dial! Everything from wrapping paper to window clings to magnets and aluminum foil! Crazy right?!?!?
Oh yes, and the Cricut can cut leather… both faux and real! Insane.
When I saw the package of Pebbled Patina Faux Leather I knew I had to try using it. The colors in the sampler package were so pretty– Peacock, Sapphire and Copper were my favorites. I decided to use those three colors and to design some pretty DIY faux leather floral cuffs. I was originally making these for myself, but then Bean liked them so much that I made them for her too!
Read on for instructions on how to make my DIY Faux Leather Floral Cuffs and for your chance to win your very own Cricut!
DIY Faux Leather Floral Cuffs
Materials:
–Colored snaps and snap pliers
Directions:
Step 1: Open Cricut Access and open my Floral Cuffs Design File. Measure the wrist of the person who will be wearing the bracelet, add 1/2 inch for overlap and size the bracelets you want to cut to that length.
Step 2: Click Go. Set your cutting dial to custom. Select Leather Faux from the custom drop down menu. Put your faux leather on the extra strength cutting mat and have the Cricut cut out the design.
Step 3: Remove your bracelets from the cutting mat. Apply snaps to the end of each floral cuff. Wear and enjoy!
This was such a fun project and I'm so happy with how it turned out. Next time I think I might even invest in some real leather to make these cuffs with!
Want to win a Cricut of your own and a HUGE box of Cricut supplies to go with it? Check out our contest below and make sure to check out all of the fabulous projects that my fellow, super talented, Fall Cricut Craft Challenge bloggers made!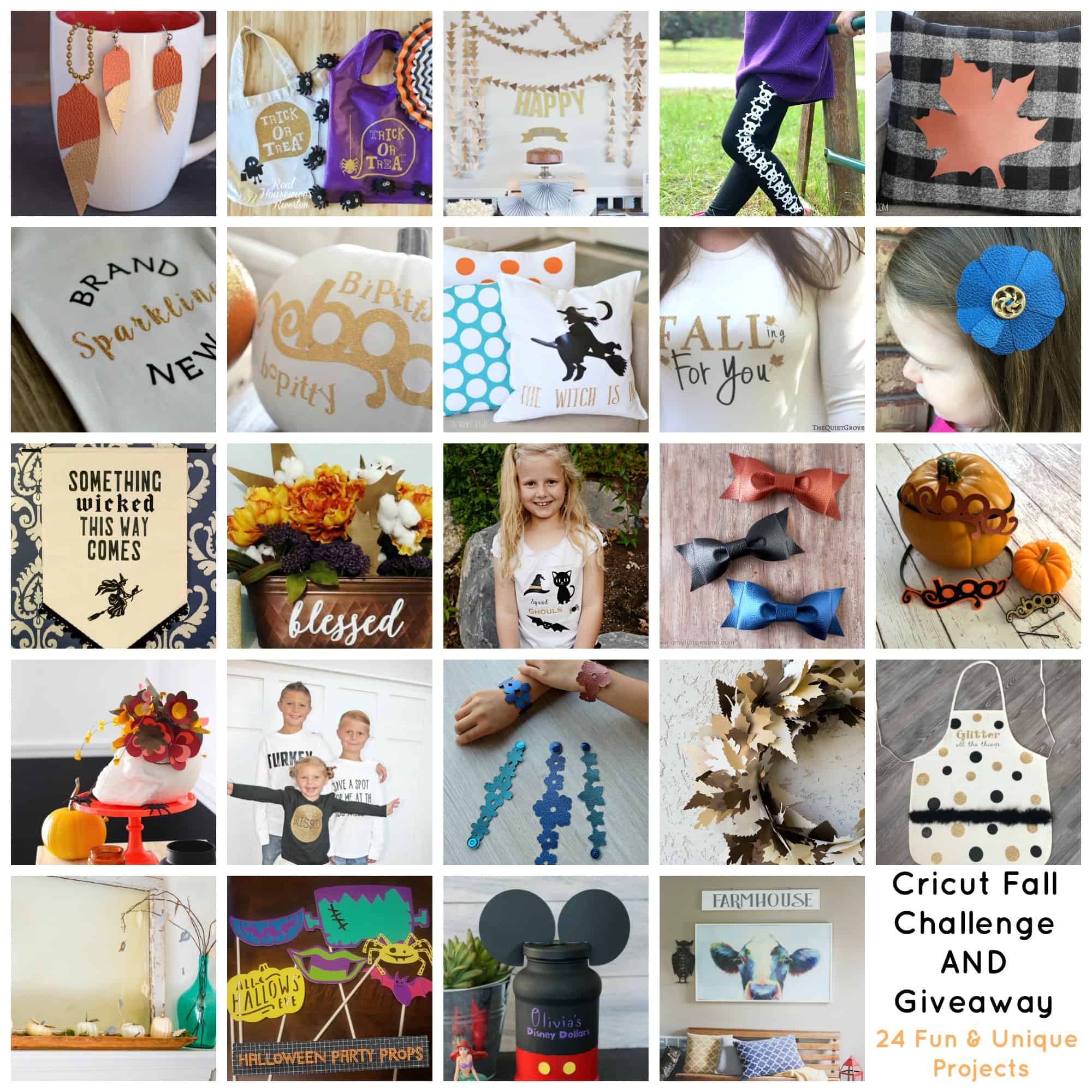 DIY Faux Leather Jewelry from It Happens In A Blink
DIY Trick or Treat Bags from Housewives of Riverton
Easy Triangle Garland from Our Thirfty Ideas
Halloween Skull Leggings from 7Alive
Fall No Sew Buffalo Check Pillow from Lydi Out Loud
Brand Sparkling New Onesie from Tastefully Frugal
Cinderella Pumpkins from Auntie Tay
DIY Halloween Pillow from The Happy Scraps
Falling For You Shirt from The Quiet Grove
Faux Leather Flower Clips from 5 Little Monsters
Something Wicked This Way Comes Banner from Albion Gould
Blessed Flower Arrangement from Crafting In The Rain
Squad Ghouls Halloween T-Shirt from Housewife Eclectic
DIY Leather Bows from Artsy-Fartsy Mama
BOO Halloween Headbands from RaeGun Ramblings
DIY Flower Skull From Cloudy Day Gray
Kids Thanksgiving Graphic T-Shirts from Over The Big Moon
Faux Leather Floral Cuffs from Hello Creative Family
Fall Paper Leaf Wreath from Frenchie Wraps
Glitter Apron from Midge and Madge
DIY Fall Mantel from Major Hoff Takes A Wife
Halloween Party Props from Nite Owl Creates
Disney Savings Jar from Inspiration Made Simple
DIY Farmhouse Sign from A Southern Mother
Want to make one (or all) of these projects? We've teamed up with Cricut to help with that! Enter through the widget below to win a HUGE box full of supplies including: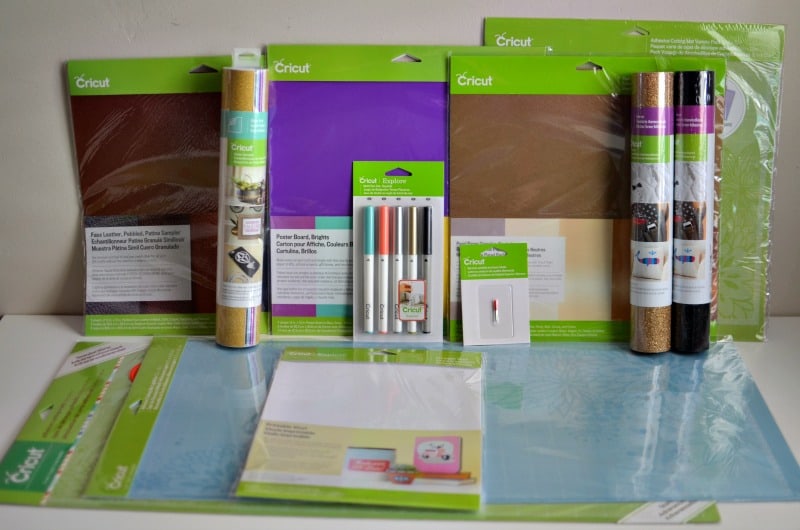 Giveaway is open to residents of US and Canada ages 18+. Giveaway ends on 10/21/2016 at Midnight MST. Winner will be notified within 24 hours and has 24 hours to respond.